Merchants

Local independent coffeehouse featuring locally roasted coffees, juice bar, daily on-site baking, wraps and salads, free wireless, and local art and entertainment. Now offering a selection of premium wine and beer.
www.borjocoffee.com
440-5800
---
THE DEN is a place with a vibe. This is the local hang-out where friends and families meet up to chow down. The menu offers breakfast all day., burgers, sandwiches, burritos, salads, milkshakes and more - all made the way you like. With morder interiors , on-trend menu items, late night hours. The Den is the next milestone in American dining from the people who invented American dining.
www.thedenbydennys.com
4400 Monarch Way.
-757-452-2062
---

Founded in 1960, Domino's is the recognized world leader in pizza delivery. Your local Domino's is located on campus at 4412 Monarch Way. Check out our new Pizza Theater with complimentary wi-fi, comfortable seating, and plenty of outlets available to charge your phone and laptop. Enjoy fresh pizza, pasta, sandwiches, salads, bread twists, and more! Place your order today at www.dominos.com.
https://www.dominos.com/
4412 Monarch Way.
--- We make sweet potato biscuits and then turn them into delicious sandwiches. It's like magic but totally real. Breakfast lunch and some evenings. Come experience State of the Art Southern.
http://handsomebiscuit.com/
4200 Monarch Way
---


The idea of Insomnia Cookies dates back to 2003 when University of Pennsylvania undergrad student Seth Berkowitz started to bake and deliver cookies straight out his dorm room. Since then, we have expanded to over 120 stores nationwide. The company continues to practice Seth's tradition of delivering delicious, warm cookies out of the oven and straight to their customers' doors. Whether you need cookies for a meeting, just a mid-day pick me up or to fulfill a late night craving, Insomnia Cookies will delivery. Popular cookie flavors include Chocolate Chunk, Chocolate Peanut Butter Cup and the S'mores Deluxe. Insomnia Cookies Norfolk is located in the heart of Old Dominion University campus directly across from The Ted Constant Convocation Center on Monarch Way.
www.insomniacookies.com
4314 Monarch Way
632-6654
---
Jimmy John's
Jimmy John's definition of fresh is worlds apart from everyone else's. Bread is baked in-house every day and served fresh. Meat and veggies are sliced fresh in-house every day. The turkey and roast beef contain no additives or vegetable-based fillers. Nothing is delivered pre-sliced. They use real Hellmann's mayonnaise, real Grey Poupon mustard, real olive oil and real red wine vinegar. Vegetables are bought from farms and delivered to the restaurants so they are the freshest possible. For menus and online ordering, visit jimmyjohns.com.
4120 Monarch Way
333-4636
---

Fresh Mexican fare for lunch and dinner.
423-1605
---

MOJO BONES, with two Norfolk locations (Ocean View & The ODU Village), offers BBQ in all its best formats: pulled pork, fall off the bone pork ribs, BBQ chicken, and hickory-smoked beef. Can't decide which version to get? Try a sampler in your choice of BBQ combinations. Of course, the perfect homemade side dishes are available: cowboy beans, cole slaw, Cajun fries, slow collards and famous cornbread.
---

Our concept is simple and unique. We only have ONE LOVE--quality chicken finger meals! At Raising Cane's, you get an exceptionally high quality product served quickly and conveniently.
4100 Monarch Way
757-683-4821
www.raisingcanes.com
---

Perfectly Frank Restaurant is a quick service casual dine in/take-out with a menu featuring hot dogs, hamburgers, sausages, sandwiches, fries, desserts and drinks.
www.perfectly-frank.com
440-1020
---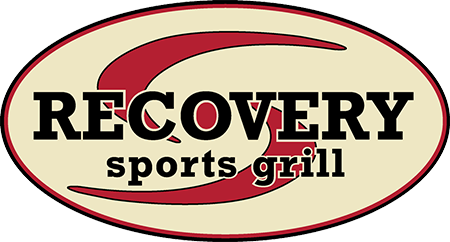 A sports themed restaraunt with continental fare, featuring 20+ big screen tv's and outdoor patio.
Sports Grill
4500 Hampton Boulevard
423-4100
---

Located adjacent to the campus of Old Dominion University and next to the Innovation Research Park and Ted Constant Convocation Center, our NEW 114 all suite property features 32" flatscreen televisions, microwave and refrigerator, iron/board, coffeemakers, hairdryers, and complimentary High Speed Wireless Internet in each suite.
www.marriott.com/orfod
4500 Hampton Boulevard
423-4100
---

Tropical Smoothie Cafe is more than just great smoothies. Our gourmet wraps, specialty sandwiches and salads are made with only the highest quality ingredients.
www.tropicalsmoothie.com
440-7580
---
The University Village Bookstore
The University Village Bookstore at Old Dominion University offers text books, supplies and emblematic gifts and clothing. In addition the store carries more than 20,000 general reading book titles and study guides. Open 7 days a week.
www.shopodu.com
4417 Monarch Way
423-2308
---

We're hot and on a roll! Serving fresh, hot ovenbaked subs, wraps, salads, wings, fries and more.
www.zeros.com
489-2095
---
Leasing Information
For leasing information, contact Murray Rosenbach at S.L. Nusbaum, 757-640-2229.